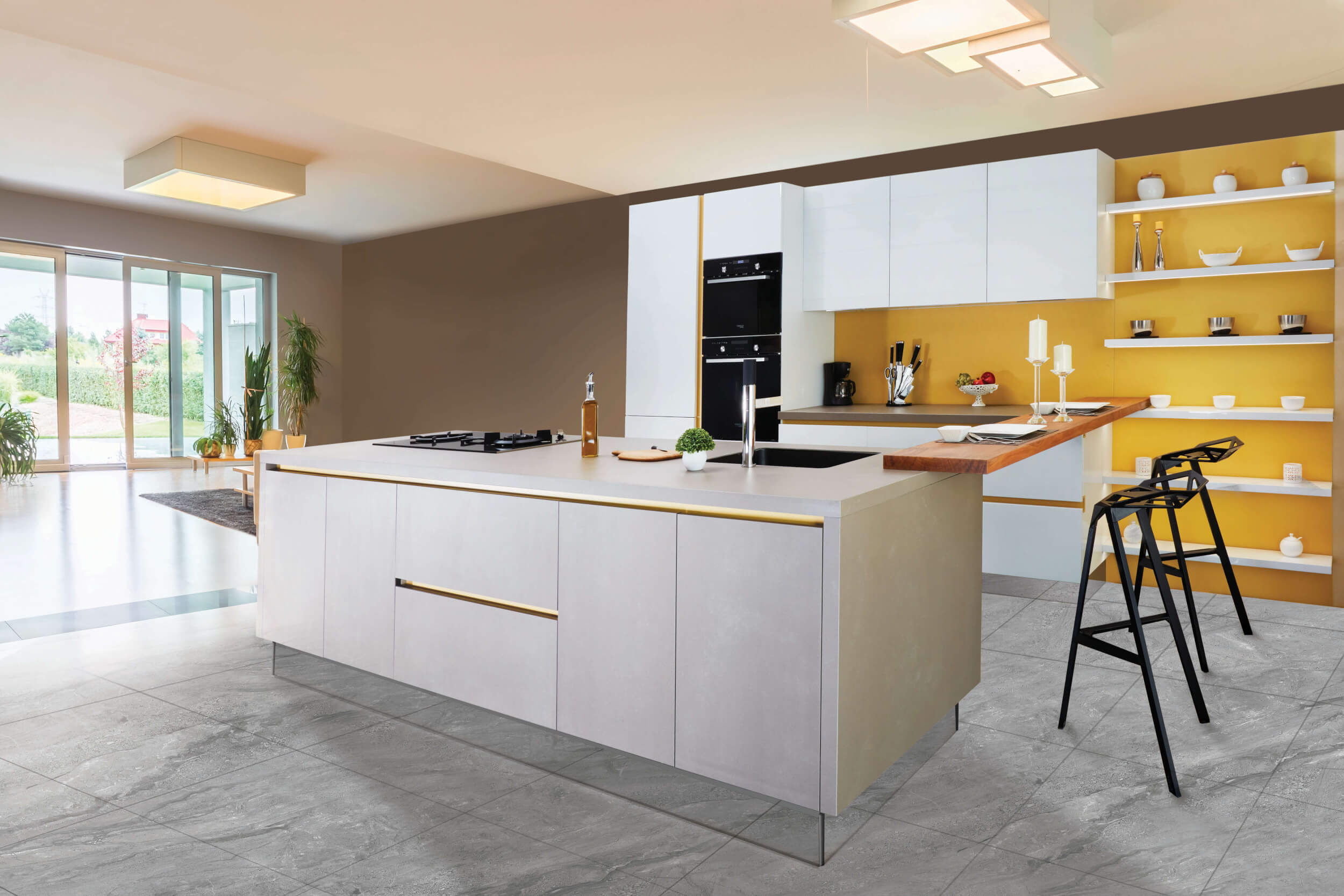 Cabinets, whose evolution began centuries ago, were first used in Italy during the late Renaissance. What started as simply a piece of furniture, typically ornately designed and freestanding used for displaying precious objects later evolved into a network of small drawers enclosed by a pair of doors. By the early 16th century, cabinets were popular throughout France and England. While the French enjoyed a more elaborate design, the English were often mounted on stands or with a symmetrical arrangement of drawers backed by a mirror. By the 18th century, cabinets were usually fitted with glass shelves to display the household's fine china.
As we use them today, the birth of modern cabinets didn't occur until the 20th century.
Before World War I, typical kitchens employed the use of freestanding work tables along with a pantry. Dishes in larger houses were usually stored in the dining room or butler's pantry. During the industrial era, household efficiency increased, and kitchen design improved, setting the stage for the built-in cabinets that we know and love today.
Modern homes focus on functionality and beauty.
We typically interact with our cabinets multiple times daily, so soft-close cabinets that include deep drawers, pull-out shelves, incorporated spice cabinets, and lazy-susans help create an experience that keeps homeowners happy with their spaces.
If you are looking to update your outdated spaces, Bella Innovative Modern Cabinetry offers high-end modern cabinets at an economical price.