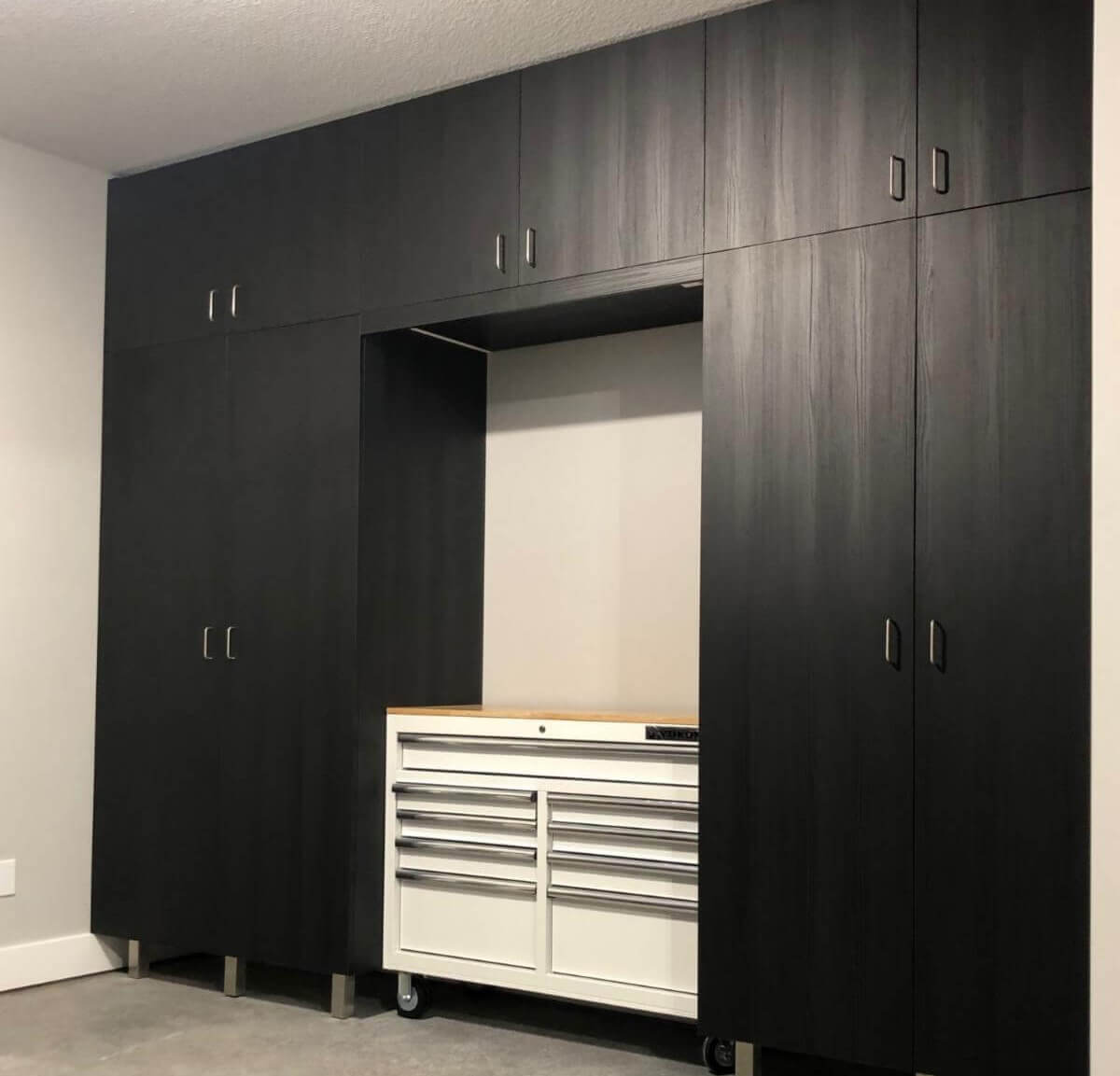 The sales director of Bella IMC, Courtney, recently installed our beautiful ready-to-assemble cabinets in her garage.
It was the perfect photo opportunity to show how our modern, affordable RTA cabinetry can be used in ANY application and how SIMPLE they are to assemble and install.
White Melamine interior, ST-19 Textured black exterior, stainless leg levelers/ pulls not sold here
Assembling Made Easy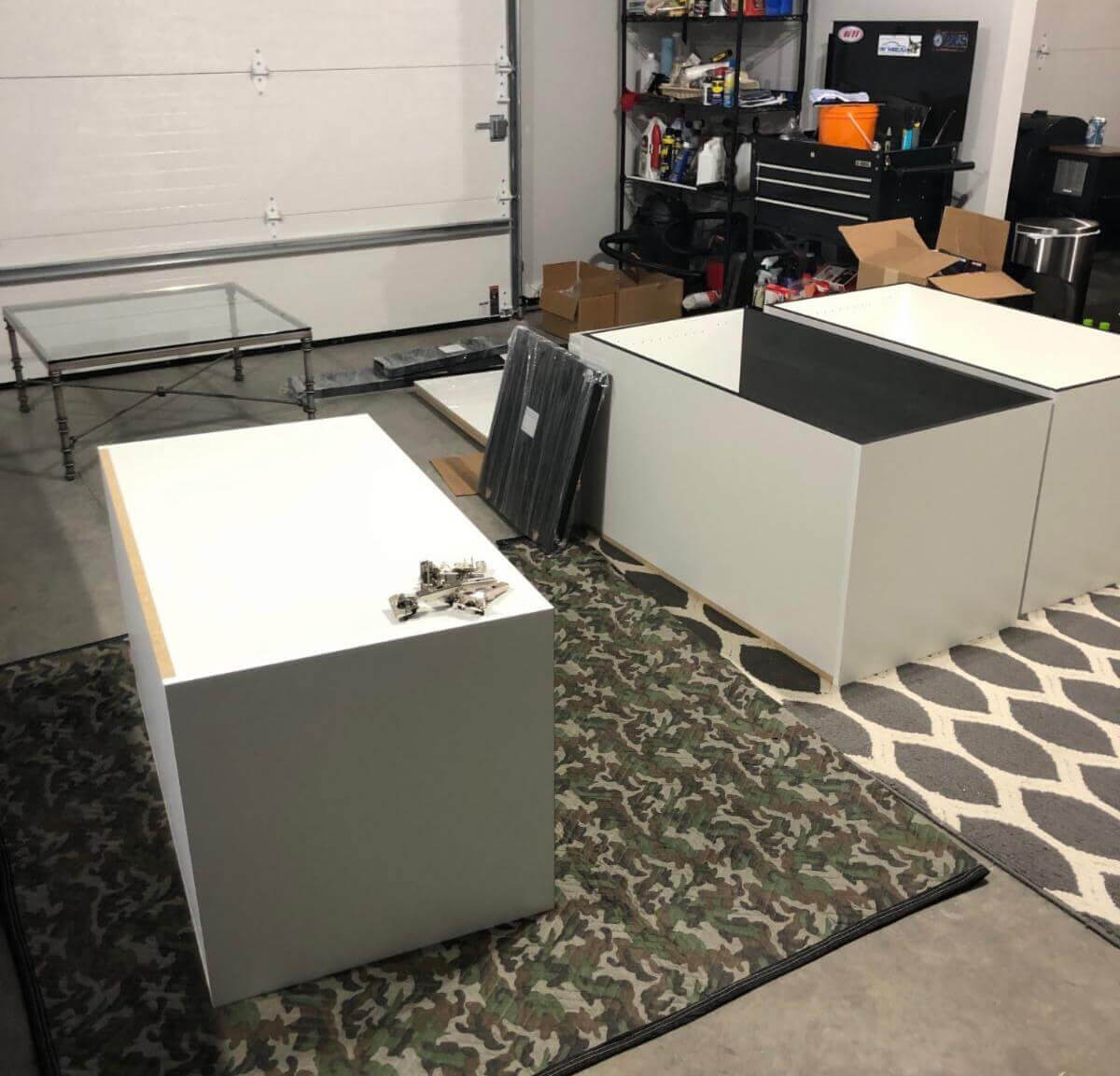 It took two people two days to set up this beautiful set of cabinets, only because they needed an extra set of hands to lift the tall cabinets! The slide-to-lock assembly utilizing Lockdowel Chanellocks allowed them to quickly assemble all five cabinets in about an hour, ready to set up and get doors hung!
Learn more about Lockdowel and learn more about our products here.
The photo demonstrates the minimal wall space used with tons of closed storage. The overhead cabinets allow storage of garage items you need but don't use as often. The tall cabinets can be used for anything from brooms and golf bags or the addition of shelving, which they did in one of the cabinets to be able to put painting and car detailing items.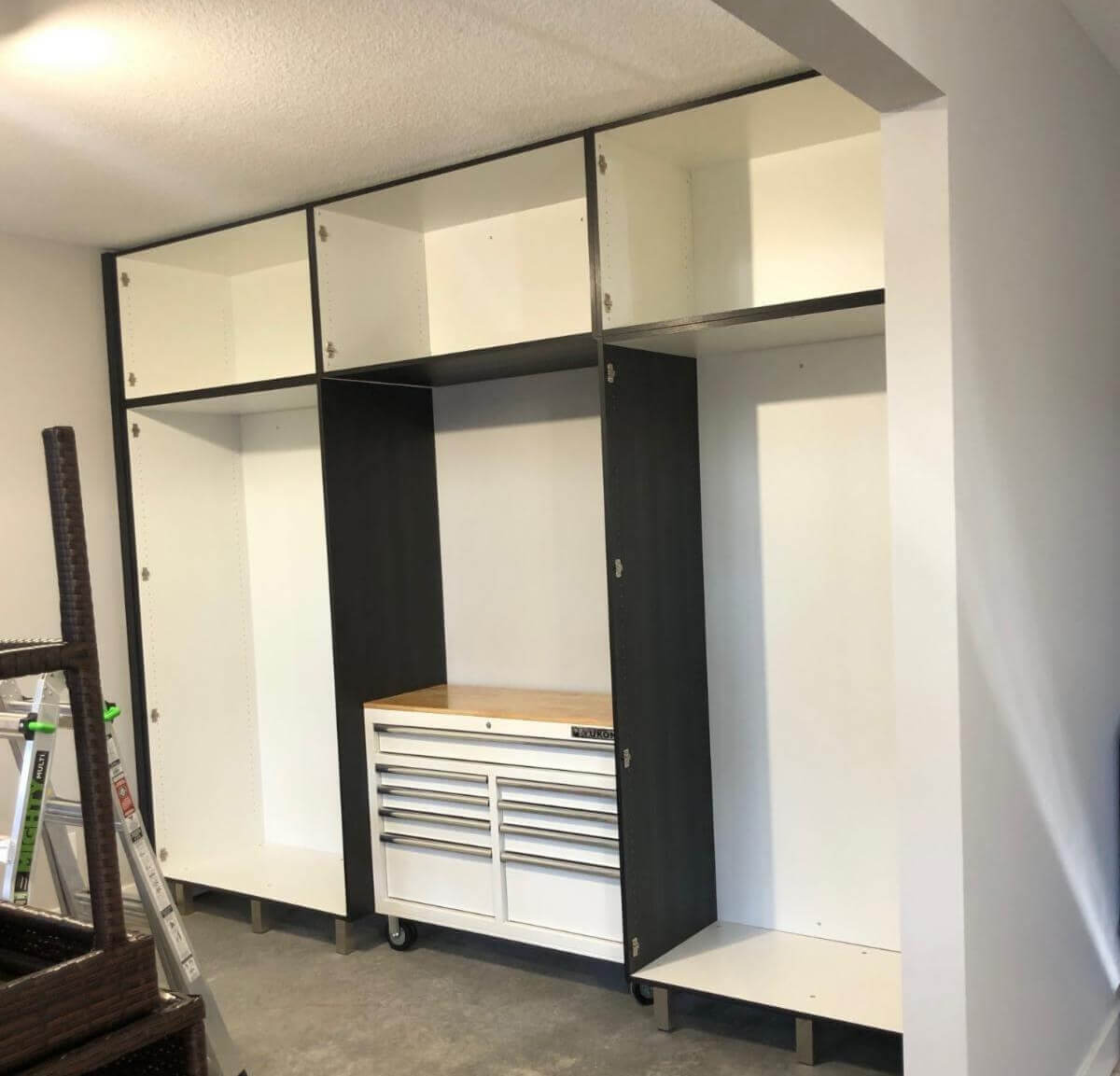 Are you a cabinet dealer, contractor, or cabinet shop looking to offer a frameless, simple, and affordable option?
Bella IMC offers our Moderno Residential line that can be used for anything from kitchens and bathroom vanities to garages, garages, and even a box-only option.
Get Started with our online ordering system here.
Photo Cred: Bella Employee Garage