Filling in the Unknowns of Cabinet Box Outsourcing
If you've been in the cabinet business very long, you've been in a situation like this: You won the contract for a multi-unit complex. It's a $150,000 contract-cool! Now you need to produce 35, 15-cabinet kitchens--525 cabinets-- and the due date is tighter than you wanted. In other words - fit six weeks of work into four!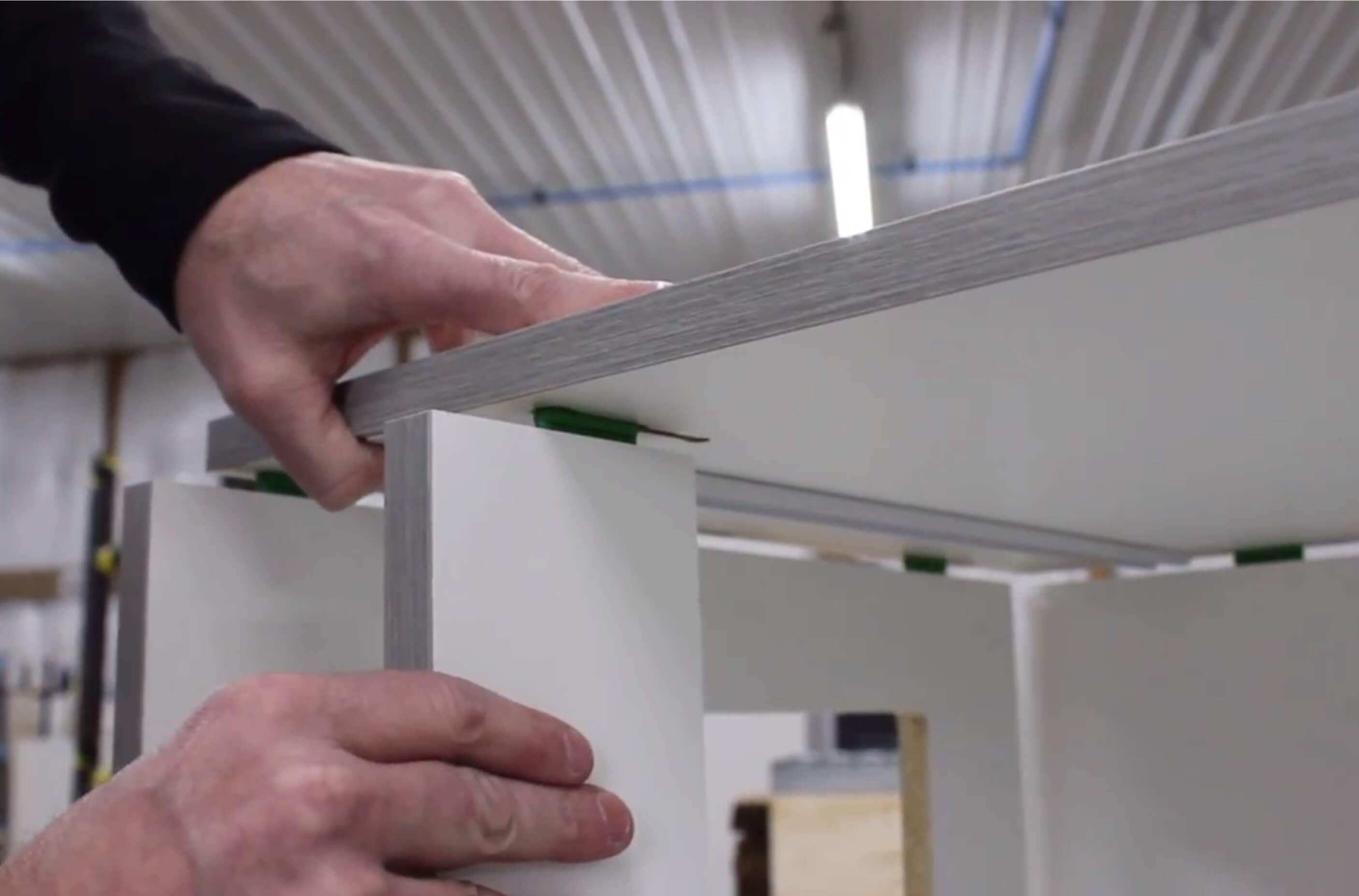 You have a few decisions to make
Are you going to spend hours and hours of overtime fulfilling the order only to cut so deep into your profits that it's not worth it? Are you going to go hire a few temporary hands that will need training -- again more time you don't have -- if you can find the employees.
Here is an idea - order the additional boxes needed from a reliable outsourcing company. You may think there are too many unknowns to do this -- too many risks. That is why you are reading this, to fill in the unknowns.
Unknowns such as:
How much should 525 outsourced cabinet boxes cost?
How much should I charge for them?
How long will the cabinets take to assemble?
How long until I get my cabinets?
How do I order them?
To outsource 15 finished cabinet boxes costs about $1,550 flat-packed, delivered ground shipping to most places in the 48 states. To scale up to 525 boxes would be $1,146 per 15-cabinet kitchen or $40,110.

You should be able to earn a 36% profit margin or better on every job. At the same time, you will have more capacity to do more projects.
Thus, if the boxes cost $40,100, add doors, hinges and hardware = $88,300
Plus labor, see # 3 = $88,300 + $1094 = $89,394
That's just under $60,606 profit and a 40.4% profit margin on a $150,000 contract. Keep in mind that most shops' profit margin is only 7-15% per job.
Outsourcing cabinet boxes allows you more time to do more projects and take more orders. At the same time, you can simplify the level of labor you need by reducing the skill level involved.

Normally labor would take three hours per box for manufacturing and assembly. Take that to just five minutes a box if you outsource from a manufacturer that uses slide-to-lock, easy assembly, without screws and glue. We use Lockdowel fastening and truly, its simplicity reduces assembly time to just five minutes per cabinet box. Add 25% to the total time for sorting 525 cabinets that can be completed in under 55 hours of total labor at $20/ hr. = $1094 labor.

Most outsourced cabinet boxes can be shipped in 10-15 days. Large orders can take longer.

How do you order online 35 kitchens with 15 cabinets per kitchen? It isn't that hard. Go to - www.BellaIMC.com/design-center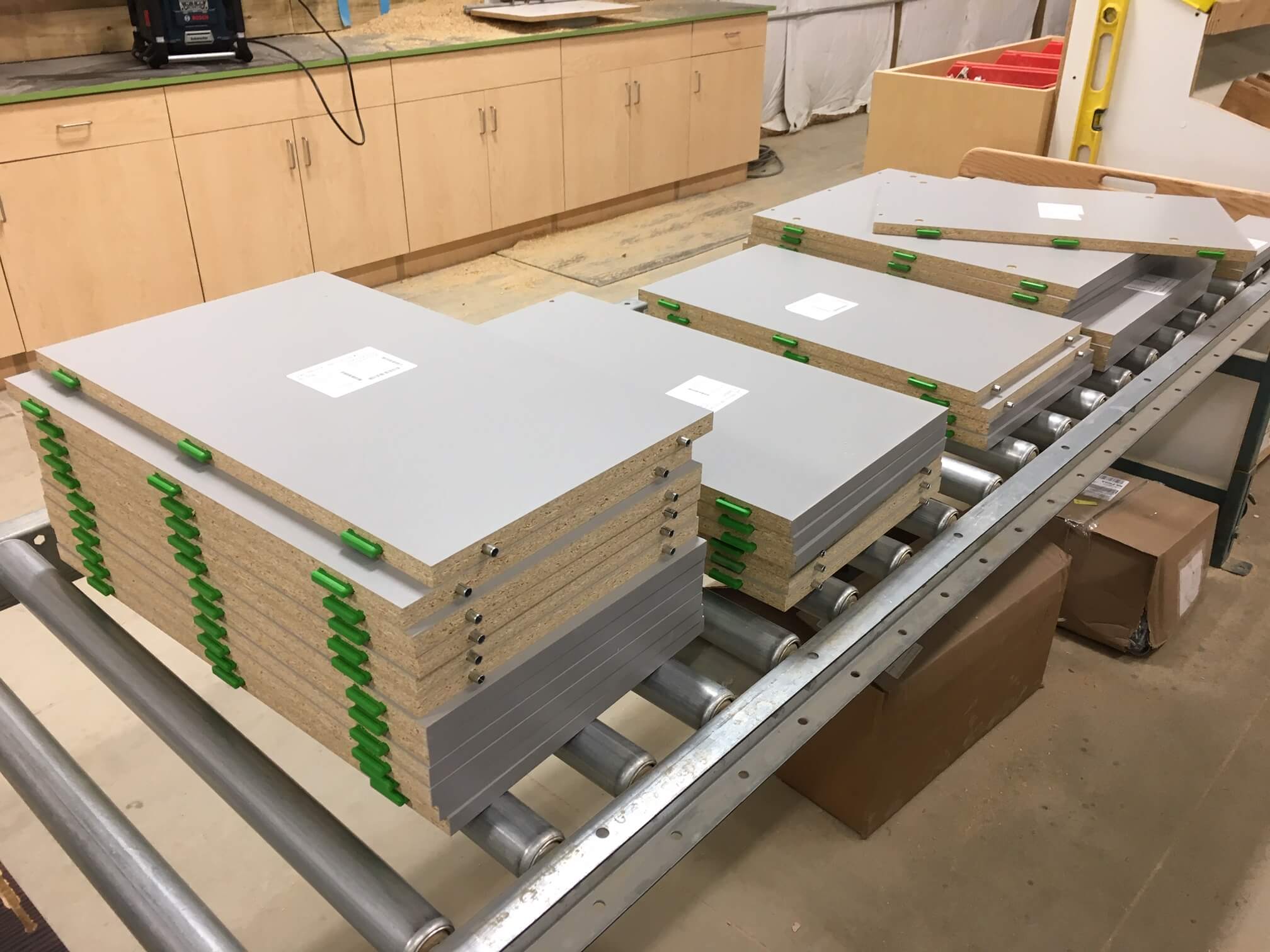 This comparison lets you see the financial benefits of outsourcing for a very specific job. Let's not forget the headaches saved from growing or trying to grow your labor pool, up keeping CNC equipment and organizing your materials.
If you want to tell us about your unique scenario, Bella IMC would be happy to hear from you! Send us an email at: info@bellaimc.com call us at: 260-338-2577
or visit: www.BellaIMC.com
About Bella IMC
Bella IMC is the most experienced RTA, slide-to-lock, cabinet components manufacturer in the United States. Cabinet manufacturers since 2004, we've been using BIFMA/ANSI certified Lockdowel, RTA, cabinet components to complete our projects faster, with better profit margins since 2016. Lockdowel fasteners assemble 80% faster and the hardware is hidden leaving nothing to see but smooth, sleek lines. With Lockdowel our financial growth has been exponential, so can yours!