A focus on our Leg Leveler and Plywood Options
LEG LEVELERS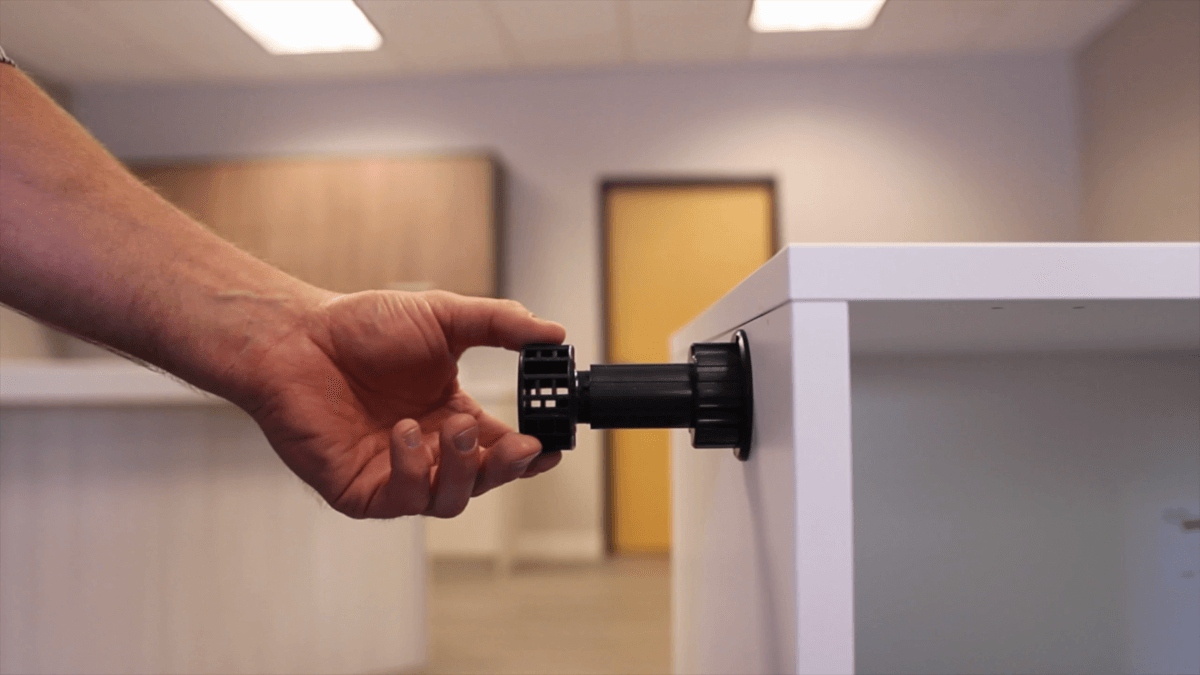 We've noticed a lot of interest in our leg leveler option lately as well as questions as to how they work.
Our cabinets - when the leg leveler option is chosen come pre-drilled for installation of these simple, adjustable 4-inch legs. Levelers allow for easy installation on a slightly uneven floor in addition to being a great option in warmer climates or kitchens where spillage likely happens! We find our leg levelers to be a great option for Garage Cabinetry as well.
YES! they still can come with a toe kick. We provide special clips that attach to your toe kick and to the underside of the cabinet to allow a concealed option without losing adjustability!
Click to watch the installation video to see how simple and effective this option is.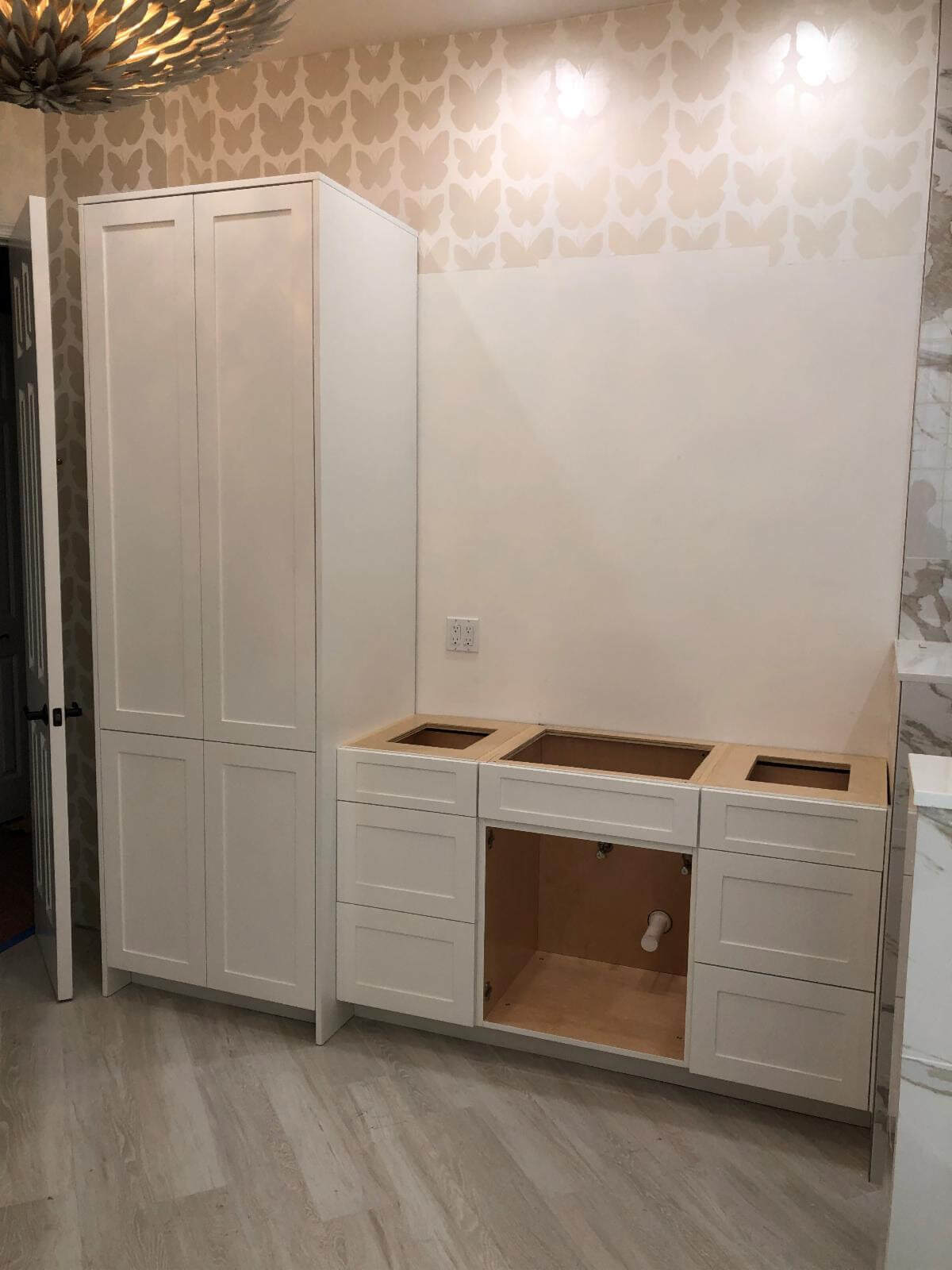 PLYWOOD BOX OPTION
Here at BellaIMC -while most of our material is TFL Melamines, we do provide an unfinished Birch Plywood suitable for painting or when supplying your own doors and drawer fronts and a Pre-Finished Maple Plywood option. As you can see in the 2 different client photos, these clients used our Pre Finished Plywood box with our white edge band while supplying their own shaker doors for a simple assembly and lightweight solution for their plywood customer needs.
There's so much versatility when ordering with us to suit both you and your customer's needs as well as keep the budget cost effective!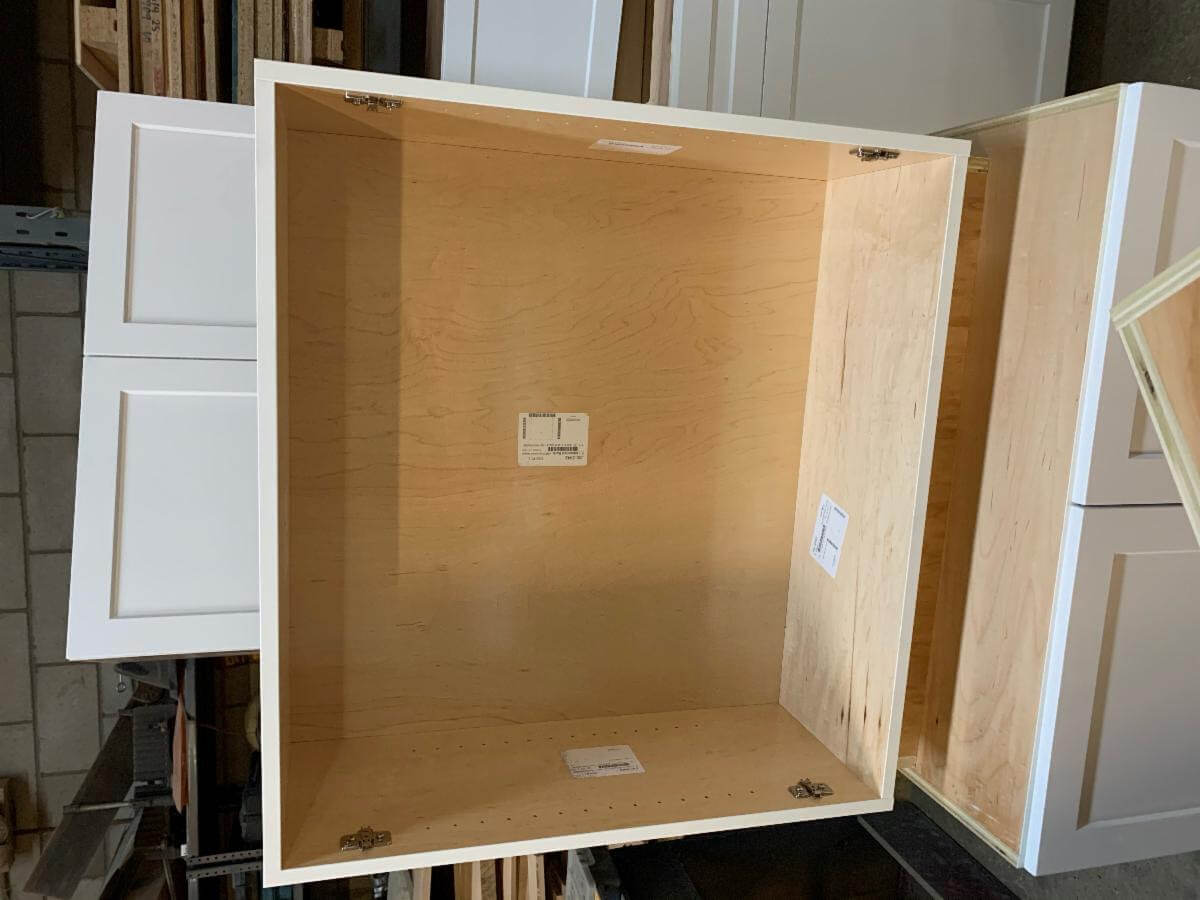 Residential, Box Only, Multi-family, Closet Lines...
Our Residential, Box Only, and Closet lines are available in RTA, Modern, Frameless, Affordable, and CUSTOMIZABLE to 1/8" of an inch. Check out our online ordering system by clicking here and creating a free account. You can immediately start to create a bid and see pricing live, or choose to order a sample box or construction kit to get started!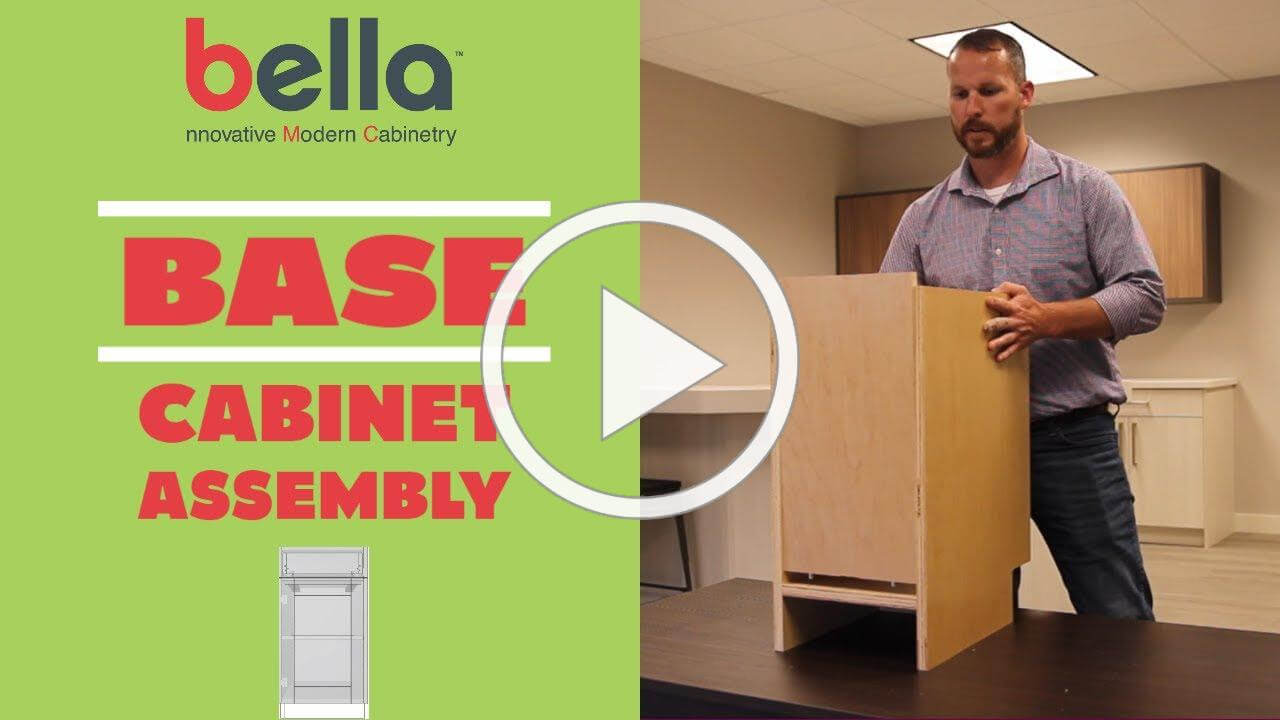 Looking for SIMPLE RTA Assembly? LOCKDOWEL!
Here at BellaIMC we use the easiest construction method around... Lockdowel. This slide-to-lock channel lock system is hard to beat. Have your cabinets flat pack delivered and once unpacked assemble a standard base cabinet in 90 seconds or less... sound too good to be true? Check out our YouTube Channel to view different cabinets and cabinet accessories and how EASILY they go together.
Questions? Need Help with Ordering System
Contact our Sales Director Courtney.
Anytime Monday-Friday 7:00am - 3:30pm EST.