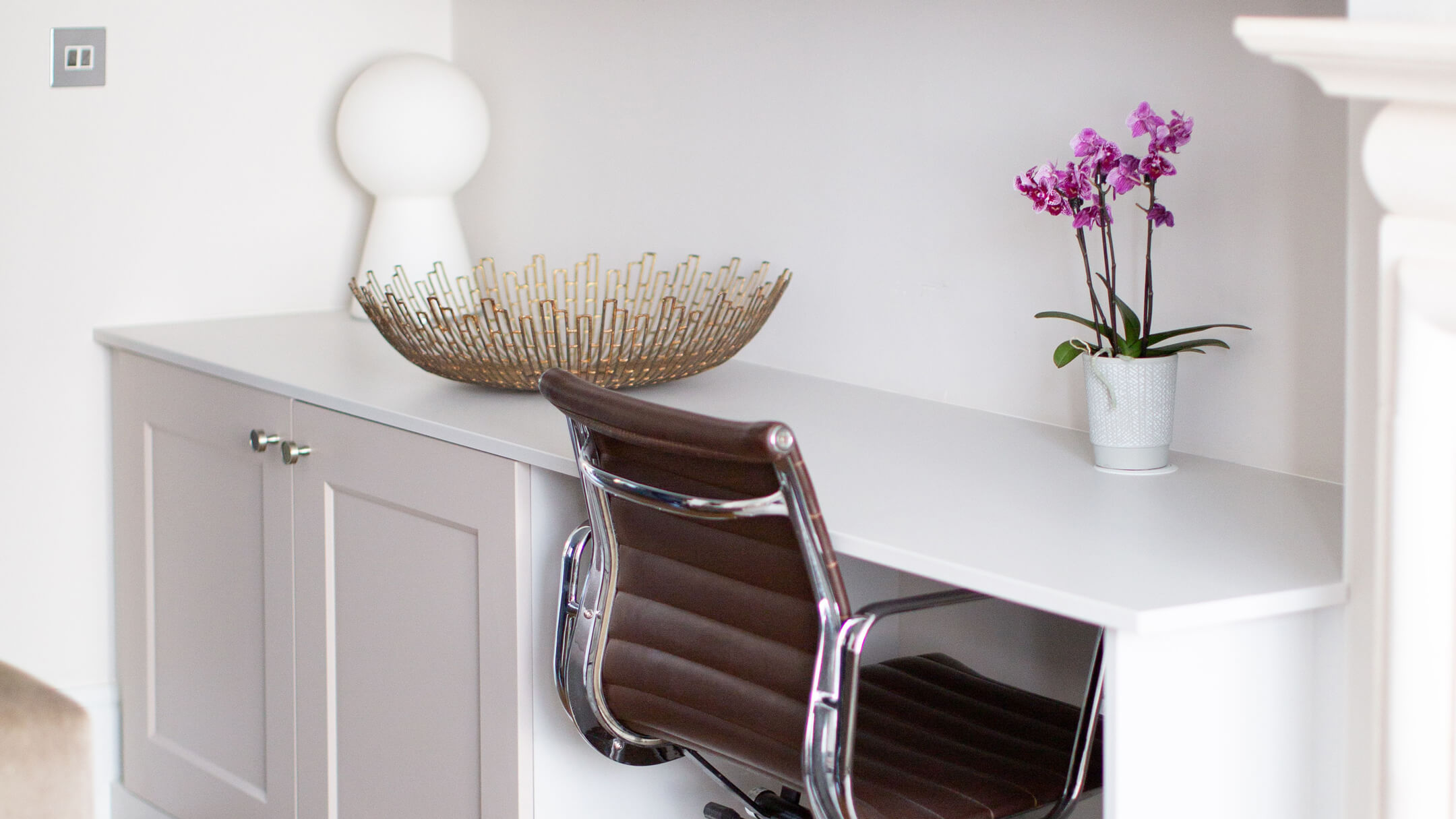 Cabinets are storage that goes beyond the kitchen. They are an attractive solution for turning clutter and chaos into an organized space where everything has its place.
Mudrooms
Mudrooms are notorious drop zones for everything from winter coats and muddy boots to umbrellas and gloves. With RTA custom cabinets from Bella, IMC, you can take your mudrooms from cluttered to contained. Cabinets can double as seating and storage giving everything a designated space.
Laundry Rooms
Make laundry day more enjoyable with an organized space. Cabinets can be custom-fit to your room, maximizing every square inch. Upper cabinets can keep everything clean and tidy, while lower cabinets can support a sink or a folding surface to suit your needs.
Office Space
An organized home office that is comfortable and fit for productivity is more important than ever before. Custom cabinets from Bella IMC™ can help you create the home office of your dreams, giving you the tools to create a desk with plenty of storage for supplies and files.
Playrooms
Our easy ready-to-assemble cabinets can be used to organize everything from stuffed animals and trucks to markers and more. Getting toys up off the ground is a great way to help straighten the space. Shelving can be added to keep books contained and within reach.
The uses for cabinets are endless; all you need is a little imagination. Whether you're a seasoned do-it-yourselfer or hiring a professional installation crew, selecting cabinetry products for your home is easy when you work with the professionals at Bella IMC™. Bella Innovative Modern Cabinetry offers high-end modern cabinets at an economical price.