Bella's innovative modern ready-to-assemble (RTA) cabinets can transform every room of your home. Our stunning contemporary RTA cabinets use the innovative channel lock system, Lockdowel, to be easily assembled on-site, making them a cost-effective and efficient option for versatile and beautiful home upgrades.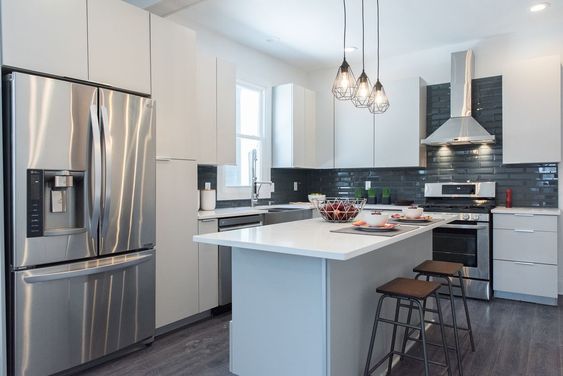 Kitchens: The kitchen is the heart of the home and is often the first room homeowners consider upgrading. RTA cabinets offer a variety of styles, colors, and finishes that can enhance the look and functionality of your kitchen. Whether you want a modern or traditional look, RTA cabinets can help you achieve the desired aesthetic. Additionally, RTA cabinets can be customized to fit your kitchen's unique layout, making them a great option for any home.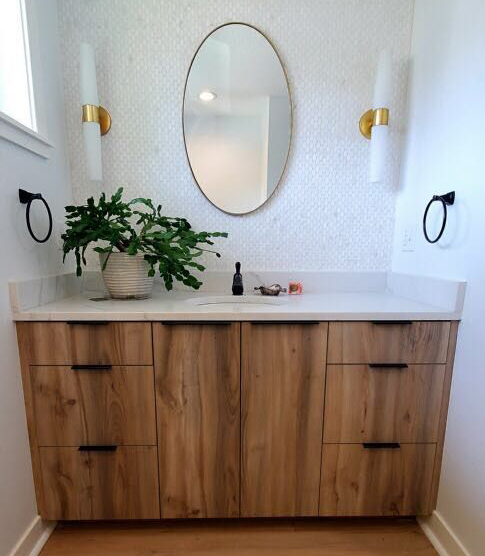 Bathrooms: The bathroom is another popular room for cabinet upgrades. RTA cabinets can create more storage space for towels, toiletries, and other essentials. They can also add a stylish touch to the room.
Bedrooms: RTA cabinets can be used to create custom closets and wardrobe systems that maximize storage space in your bedroom. Adding drawers, shelves, and hanging rods to your closet can create a more organized and efficient space.
Home Offices: RTA cabinets can create a functional and organized home office. They can be used to construct desks, shelves, and storage cabinets to help you stay organized and productive.
Living Rooms: RTA cabinets can create custom media centers and entertainment units in your living room. By adding shelves, drawers, and cabinets, you can create a space to store and display your electronics, books, and other items.
Cabinets are an attractive solution for turning chaos and clutter into an orderly space where everything has its place. Our modern ready-to-assemble cabinets are a versatile and cost-effective option for anyone looking to upgrade their cabinetry.
Whatever you are looking for, we have your home's storage solution. Ordering is simple with Bella IMC's easy-to-use design center, where a variety of styles and customization options are available. Contact us today for more information!