Where does laundry rank on your list of chores? Is it your favorite, or just the opposite? However you feel about laundry, it can feel like an overwhelming job if you don't have a well-organized laundry room.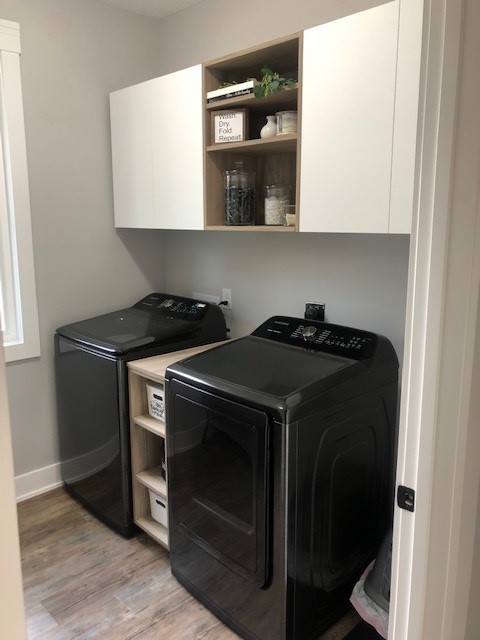 Part of the reason that laundry can feel so daunting is that most homes have been built with little or no thought to keeping everyone's clothes clean, unwrinkled, stain-free, and organized. Standard builder-grade laundry rooms include places for your appliances, a single shelf, and little else. A custom laundry room from Bella Innovative Modern Cabinetry can completely transform your weekly task.
A custom laundry room will not only be more attractive, but it will also add value to your home. Extra cabinets can free up valuable space in other parts of your home. At Bella IMC, we make laundry enjoyable with everything from custom drawers and hanging rods to countertops for folding and cabinets to keep all of your essentials out of sight.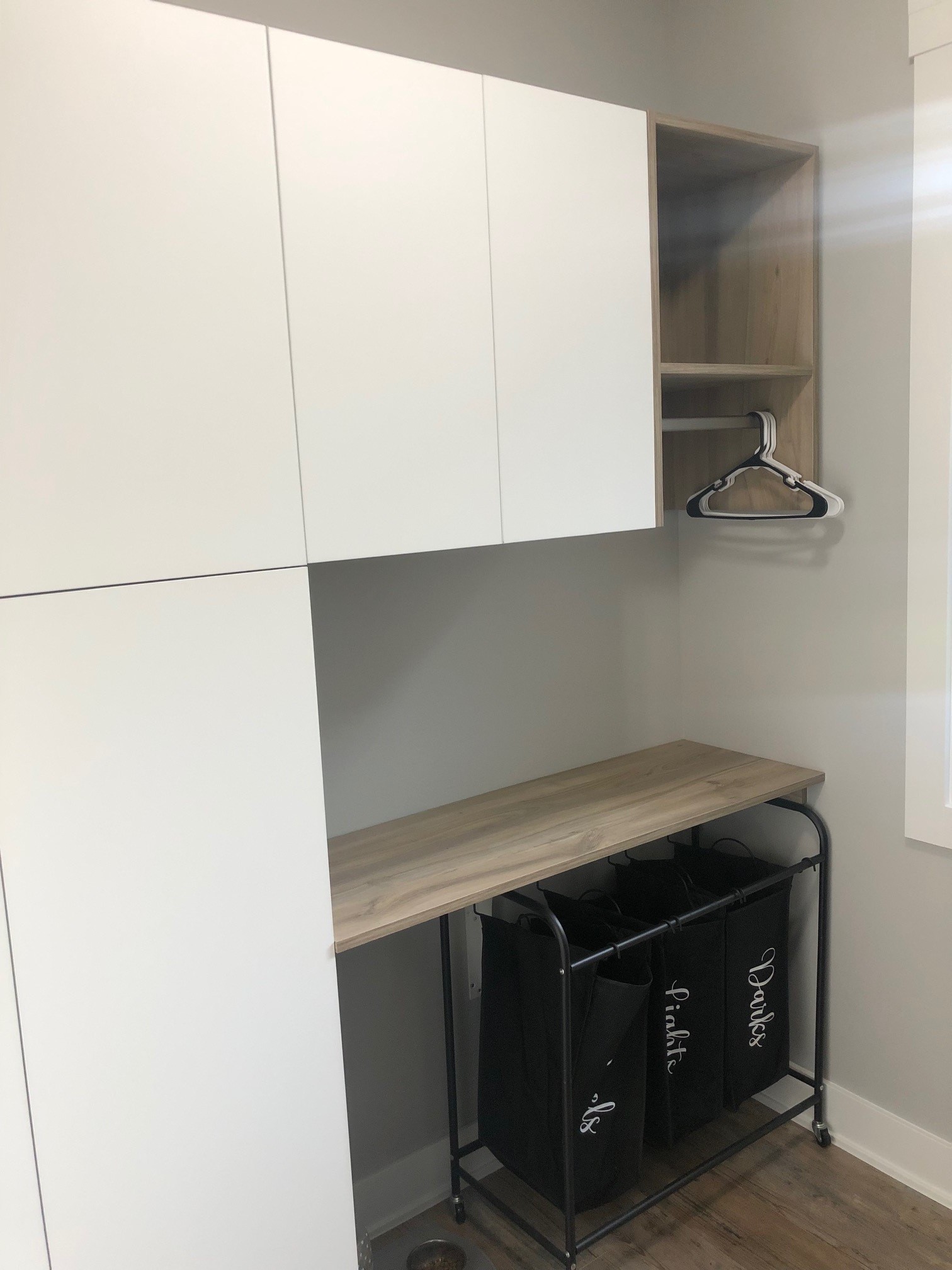 The versatility of Bella Innovative Modern Cabinetry goes beyond commercial and residential kitchen/vanity cabinets. Our cabinets are customizable to the 1/8th of an inch in any direction with multiple color choices, Lockdowel slide-to-lock assembly, and much more. EASILY the best choice for modern, affordable RTA cabinetry made right here in the U.S. to suit your customers' needs, be it ANY room in the house.